This is open for anyone to talk about I will start my first.
I'm planning to make a talent show for baby greed and the rest of them. Sonic is going to be.
In back stage. Beyond the stadium he's also going to be a trainer.
The stronger sonic gets for training baby greed.
The stronger his level will increase for his chances
Now this is just a basic talent show building is not the real thing.
Yes, this is open, yes. It's because I have to work on the talent show baby clothes. I try picking out the best but.
I really don't want to do it, but I have to, it's the only way to make this automatic save system.
That's what he says to me this work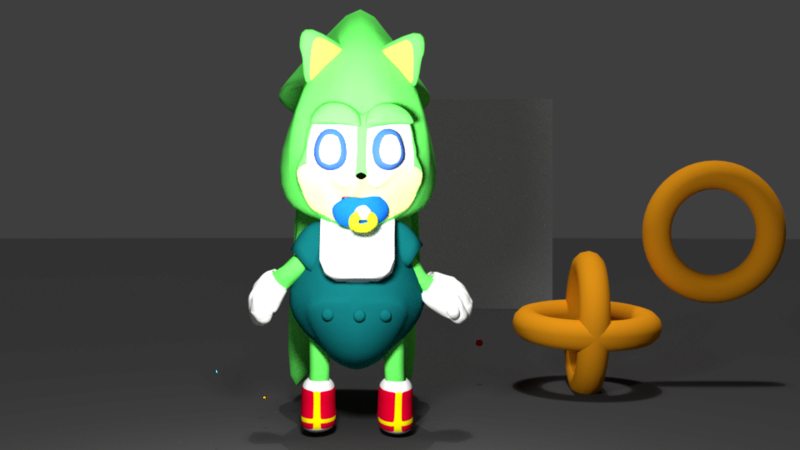 What do you think I have to make some clothes for him for a talent show and The OSL.
I wish I was talking to and from the Sega they will probably agree with me to get down to business. But the former is the place to be as well.
If you notice what I wrote here I think you need to read that before you notice what I'm doing what is the talent show the talent show is where you earn fashion clothes. For your baby and this is one of them some fashion close cannot be attained so easily.
The little lead is the beginning to going for the big lead.
The beginning is little lead the second is broadly lead. The 3rd is silver lead.
The fourth is gold lead. The fifth Super lead the six hyper lead the seventh Ultimate lead the eighth mega lead, the knife legend lead, the 10th rainbow lead, there is a dark lead and light lead and normal lead. And it could be a last lead that is unknown universe lead.
Oh, I forgot you need to read this before noticing what this is all about and that video is the part of touching the screen and making him move but it's just a map how is supposed to work. In the Challenger for that game was the name on the top versus my character. She's not so easy to be for a little girl like her.
http://gameideas.wikia.com/wiki/Baby_Talent_Show
Her name is on the video. They're both competing in the Little League. Top 10 challengers. You have to defeat 10 of them to get to the top first. Yes, baby greed was facing her. If they ever build that game, it would be powerful it means taken a lot a work to make this game happen. Put a whole lot of hard work to make it happen. It took every single member and Sega if it was possible. To build that powerful game. I mean it is powerful you might not think it is but you better take a good look it could be good and it will be so will be there for a long long time.
 If that project was ever built it will be super online everybody will carry baby greed anywhere to do whatever they want with him. simulations you name it given to fashion clothes including the other characters that are babys to would be awesome and super. Is very very big to have a wonderful time Styling going to the mall  and going places and challenging 100 players around the world Anywhere in a race or the super race all world judgment. COool
But that's my awesome idea and cool project that will make it happen.
If I was in front of the boss of Sega. I will snap my finger right at him and said it will work I'll make it work I'll. Probably put a coat of my head and say it will be the awesome game. I'm snapping my fingers right now at home. Enjoying someone some water at the moment.
Yes I can tell my character is meant to be with sonic is the next new thing to give him something new. And I know how it works. And we can go be on something greater did anything we see before. And I know how to make it but I keep those powerful things lock a way in my head.
Yes about Dr. Sheila well, there was a book behind this character.
That's where she in up. I did talk about something back in my school. There was another side of sonic everybody said I like your stories what you talk about. It sounds like it's almost real. But it is. was it's just, maybe greed was not supposed to be the first to end up in the story book. And for this book, Lizzie on the hedgehog. Probably supposed the first. But I chose greed. To be the first in the storybook. She is another side of sonic the hedgehog she's a sad little hedgehog that has a bad road, she sits on the swing I in the forest. She has a very sad side, she thinks the future will end, but notice the sonic found her and told her nothings going to happen to a future she gave her confidence and she went back to her future, but Dr. Sheila to return she was trapped in the sonics time and this is where they end up. Dr. eggman and Dr. Sheila  ends up against each other to see who's the best of taking over the world they're both are the same side. They both have different goals robotic land. And robotics circus they both are different and mostly dangerous against and they both are the same looks male and female
sonic was wrong as soon as she said her goodbyes. Something did happen, that's when he came baby greed. Sonic didn't know what was that sound on the world. As soon as he arrived.
a big explosion made a earthquake on the earth. If anybody didn't see a dark slime heading towards the ground that was under the water of the mystic ruins that was Zare.
Then came baby greed. Ending up in the mystic ruins to be chosen.
zare remember what the book said elder kimchee cursed him to fall asleep if he entered a planet
he cannot awaken if they ever call his name
Zare is powerful he will crust sonic in a split second with his giant feet. He leaves no mercies of the planet he will turn the planet to darkness.
As soon as he awakens. He will turn every single human into a monster of his minions. This is no game this is a serious creature that leaves no blood.
Of a fellow hedgehog all the heroes will be a part of his minions if he gets them.
The world would darken the creatures of the night will rule the world the
Every single monster will try to capture other people to turn them into them. Sky will try to rains poison. If it does the world is done.
zare will try to bring the most powerful thing vampire of poison. The one to supposed to take over the mystic ruins and capture the master Emerald and poison it into darkness will turn red as. Soon as he captures it. Zare is the biggest threat of all evil villains he is top number one all things that will probably give sonic a scare any better get scare because he brings no mercy. You can run fast. And play around him, he don't play, he was smacking even if you're running fast he doesn't miss a target with his hands. And he will make you fly to the air when he hits you so hard. It will hurt so bad it will probably rip some your skins off or be hit in impact. Critical hit impact
This is it sonic artists the final challenge the greatest challenge you ever face of your heart life.  Zare the evil of darkness  slime monster. The overlord the king of darkness, evil of the galaxy  mother of the queen of evil of the galaxy. Of a powerful sorceress magician. The main target is ZARE the biggest target of top you will ever face and be injured.
You can't run from him he will target you for ever into the day you sleep at night.
His name will be there ZARE
Anyway let me move on.
 Give it some time you're probably saying I don't like this. I tell you the  Stadium is awesome. The OS L is flashing colors black inside the floor is purple dark.
It will be your day to shine I'll make it good. And Amy's house will be also including outside.
The talent show beautiful floor bald
I'm thinking about texturing the floors with stone beautiful floors and wonderful stone statues that shoots water out.
It's beautiful my eyes
Would sonic the hedgehog one a walk in the to a beautiful talent show be on the beautiful floor did I design. It's so cool I can't wait to build the wonderful beautiful building first the character then moved to that of man forgot. The race track of diamond in the sky of his dreams and Amy's house.
But I do you got some tracks for the when Dixie Highway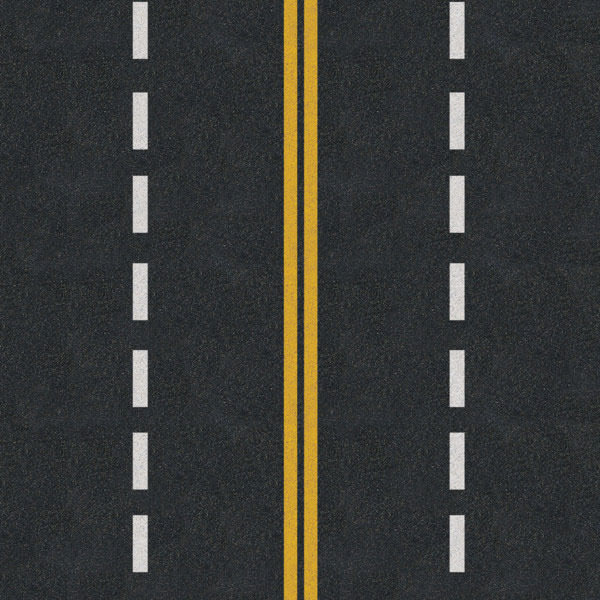 This will look nice for baby greed baby bedroom the floor. And the wall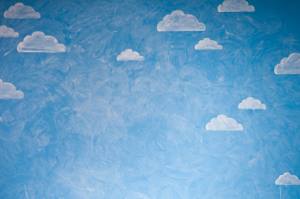 But I got more than one. I could choose from for his baby bedroom.
I just choose random as I got so many I don't know which one to choose from. From my game. They all look so cute. And makes it look beautiful.
Yes I'll say it again he's cute Hedgehog. Just think if I got BabyCabela
http://jorgebunny.deviantart.com/art/BabyCabela-The-Hedgehog-Bunny-1-Years-old-in-half-499503092
next there's going to be some psychic things I have to do for her.  
Set 1
 This is only one pair set there supposed to be two more sets. Missing sets to selections you to select one of them a blue baby rather what a star or a duck baby rattle blue.  
For the last set you can choose one of them. A normal baby bib or the royal baby bib. The effects of very strong for this set that will get the people with hearts flying. For the talent show chances of winning the people over.
You can obtain the fashion clothes by winning or buying or you're ready have it in a dream or be wearing a normal Set 1 pair of clothes for it.  I did a full color I need to fix the buttons color they all seem to be the right color I need to change its color and I do need to make it look
But this is the colors of the clothes he's wearing the color doesn't change this is the permanent color. It is the right color for the character.
Baby blue. Yes I know he is cute. For hedgehog lovers.
set 2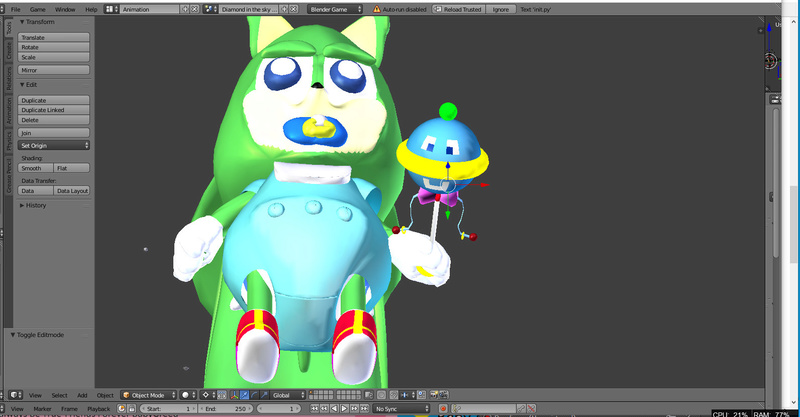 New Baby Greed Talent Show Baby Rattle
---
Permissions in this forum:
You
cannot
reply to topics in this forum